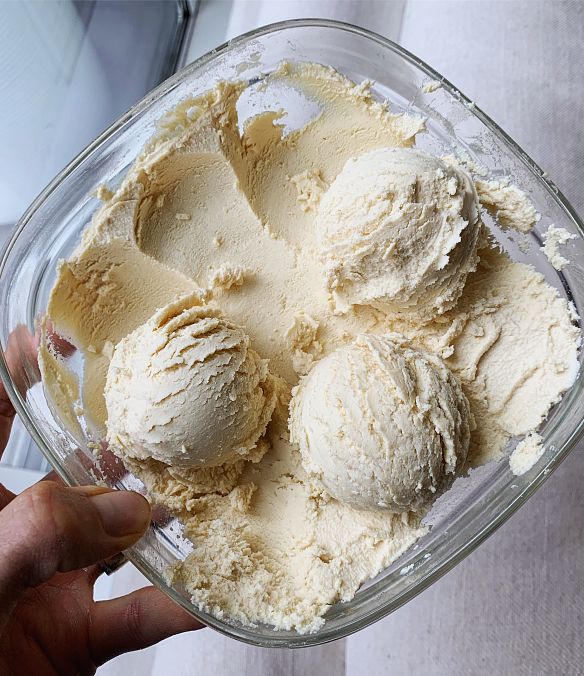 A fair share of my Instagram DMs are requests for the tofu feta recipe that I've demo'd a few times on stories. This feta is truly unlike any other 'vegan feta' you've ever tried!!! It tastes like cow feta, it smells like cow feta, it crumbles like cow feta!! If you're off dairy but craving feta cheese, I guarantee this will satisfy you. The genius creators of this masterpiece are the talented chefs at Virtuous Pie.
The first time I tried their feta, I couldn't wrap my head around how a vegan feta could tasted so much like dairy feta. I described it as 'nearly indistinguishable'.
Soon after I tried Virtuous Pie's feta, I posted in the Plant-based Vancouver Facebook group seeking a similar recipe (or at least a recipe that didn't require marinating tofu — I've found that no longer how long you marinate tofu for, it will never taste like actual feta!). The vegan cheese gods spoke and a kind person sent me the actual recipe for the Virtuous Pie feta that they'd received at a cooking classes.
If you'd like to make the tofu feta in your home kitchen, scroll down for the recipe, which Virtuous Pie has generously agreed to make public for the very first time!
Ingredients
12 oz (350g) firm or extra firm tofu
1/2 c. + 2 tbsp. (5 fl oz) refined coconut oil (melted)*
1 3/4 tbsp. (1 fl oz) lemon juice
1 1/2 tbsp. apple cider vinegar**
1 1/2 tsp. salt
1 1/2 tsp. onion powder
DIRECTIONS
Place all ingredients in a blender and puree until extremely smooth. You may need to stop, scrape down the sides and blend some more a few times.
Once completely smooth, place your soft mixture into a container or appropriately shaped mold (I use glass tupperware) and seal with a cover. Place in fridge until firm (about five hours or overnight).
Notes
*The coconut oil needs to be refined to avoid that coconuty flavour and liquid refined coconut oil won't work in this recipe (it must be the type of coconut oil that is firm when cold — that's how the feta becomes 'crumbly' once it's set.
**If you don't have apple cider vinegar, try any other type of vinegar.
Rating
5 out of 5 stars (based on 8 reviews)
Latest Reviews
It's really feta!!
I'm amazed! Taste, texture, smell on point! This is a staple in my fridge!
so good!
Thanks so much for sharing this recipe. It is truly wonderful! It reminds me a lot of Mexican queso fresco too, and so far our favourite way to have it has been on tacos/burrito bowls.
If anyone is looking for something more like a ricotta, try the recipe as written but replace the coconut oil with a stick of melted vegan butter (I used MELT brand—maybe cut the salt a smidge if your butter is salted). Perfect for lasagne etc. 👍🏼
Mind-blowing
11 years vegan but I can totally recall the taste and texture of dairy feta and… this is it! It's really amazing.
Perfection
I can't get enough of this feta. And bonus is it's super fast and easy to make.
I can't believe how amazing this is
I randomly stumbled on to this recipe and it's amazing!!!
I'm actually been to virtuous pie and love love love their feta, would always get anything that they have with it and would ask them to sell me the cheese or the recipe when I could.
This is exactly it and it's amazing and I love it and it's filled that feta craving like nothing ever has!! Also it's pretty easy I can't believe it.
We used pressed to tofu and had to add water while blending but I think it came out the way it's supposed to. It's delicious anyway