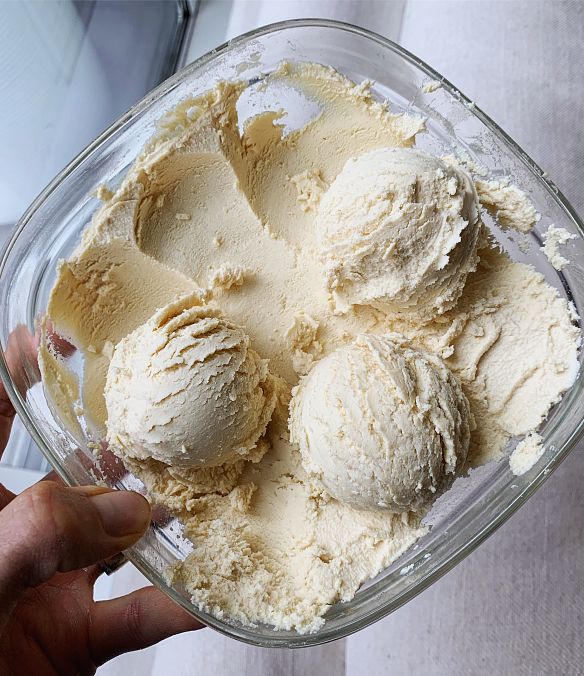 A fair share of my Instagram DMs are requests for the tofu feta recipe that I've demo'd a few times on stories. This feta is truly unlike any other 'vegan feta' you've ever tried!!! It tastes like cow feta, it smells like cow feta, it crumbles like cow feta!! If you're off dairy but craving feta cheese, I guarantee this will satisfy you. The genius creators of this masterpiece are the talented chefs at Virtuous Pie.
The first time I tried their feta, I couldn't wrap my head around how a vegan feta could tasted so much like dairy feta. I described it as 'nearly indistinguishable'.
Soon after I tried Virtuous Pie's feta, I posted in the Plant-based Vancouver Facebook group seeking a similar recipe (or at least a recipe that didn't require marinating tofu — I've found that no longer how long you marinate tofu for, it will never taste like actual feta!). The vegan cheese gods spoke and a kind person sent me the actual recipe for the Virtuous Pie feta that they'd received at a cooking classes.
If you'd like to make the tofu feta in your home kitchen, scroll down for the recipe, which Virtuous Pie has generously agreed to make public for the very first time!
Ingredients
12 oz (350g) firm or extra firm tofu
1/2 c. + 2 tbsp. (5 fl oz) refined coconut oil (melted)*
1 3/4 tbsp. (1 fl oz) lemon juice
1 1/2 tbsp. apple cider vinegar**
1 1/2 tsp. salt
1 1/2 tsp. onion powder
DIRECTIONS
Place all ingredients in a blender and puree until extremely smooth. You may need to stop, scrape down the sides and blend some more a few times.
Once completely smooth, place your soft mixture into a container or appropriately shaped mold (I use glass tupperware) and seal with a cover. Place in fridge until firm (about five hours or overnight).
Notes
*The coconut oil needs to be refined to avoid that coconuty flavour and liquid refined coconut oil won't work in this recipe (it must be the type of coconut oil that is firm when cold — that's how the feta becomes 'crumbly' once it's set.
**If you don't have apple cider vinegar, try any other type of vinegar.
Rating
4.9 out of 5 stars (based on 13 reviews)
Latest Reviews
Totally amazing
Absolutely delicious and I must confess that if I hadn't made it, I would have really wondered if it wasn't the dairy version!
Mind-blowing
Amazing recipe, truly mind-blowing! And great instructions
Nice crumble but not like the real thing
I'll just say I don't have dairy amnesia.
Next time I'll be adding quite a bit more salt. I thought about popping it in a brine but I'm not sure not the integrity would hold. I'll make it again to keep modifying though!
Truly the best vegan feta ever. Can compete with the real thing!
I have made this feta several times and it never fails me. It is great to work with, has a crumbly texture, the right amount of saltiness and tartness…. You must blend it until it is as described above "extremely" smooth, or else it doesn't have the perfect texture you want (and yes, I learned that by not being patient enough). You can add it to past for a creamy texture. Our family is almost all vegan and if we run out, I am reminded daily. A perfect solution for anyone lactose intolerant. Do yourself a favor and bookmark this recipe. It's amazing. If you like it less salty cut back on the onion or garlic powders.
Just one problem
Please, can I omit the onion powder? I cannot find a good one in Brazil. Thanks