Consider this your guide to all things 'vegan Easter' in Vancouver! If you've ever doubted that a vegan Easter is possible (and just as fun, delicious and magical as a non-vegan Easter), browse below to see all the wonderful options! From small local companies to large chains, there are animal-free Easter chocolates, hot cross buns, events and gifts at a wide variety of spots. There's even a vegan Easter egg hunt! Happy vegan Easter!
Chocolate treats
Living Lotus
This passionate woman-owned local company offers a variety of cute Easter treats like chocolate chick lollipops, cream eggs and mini Easter egg boxes. At the last minute, she added three fun new flavours to her cream egg line-up! Matcha, raspberry and hazelnut. I can attest, they are DELICIOUS! All Audrey's chocolate is fair-trade and made with a serious amount of love. She ships locally and internationally and also offers local pick-up. Order online here.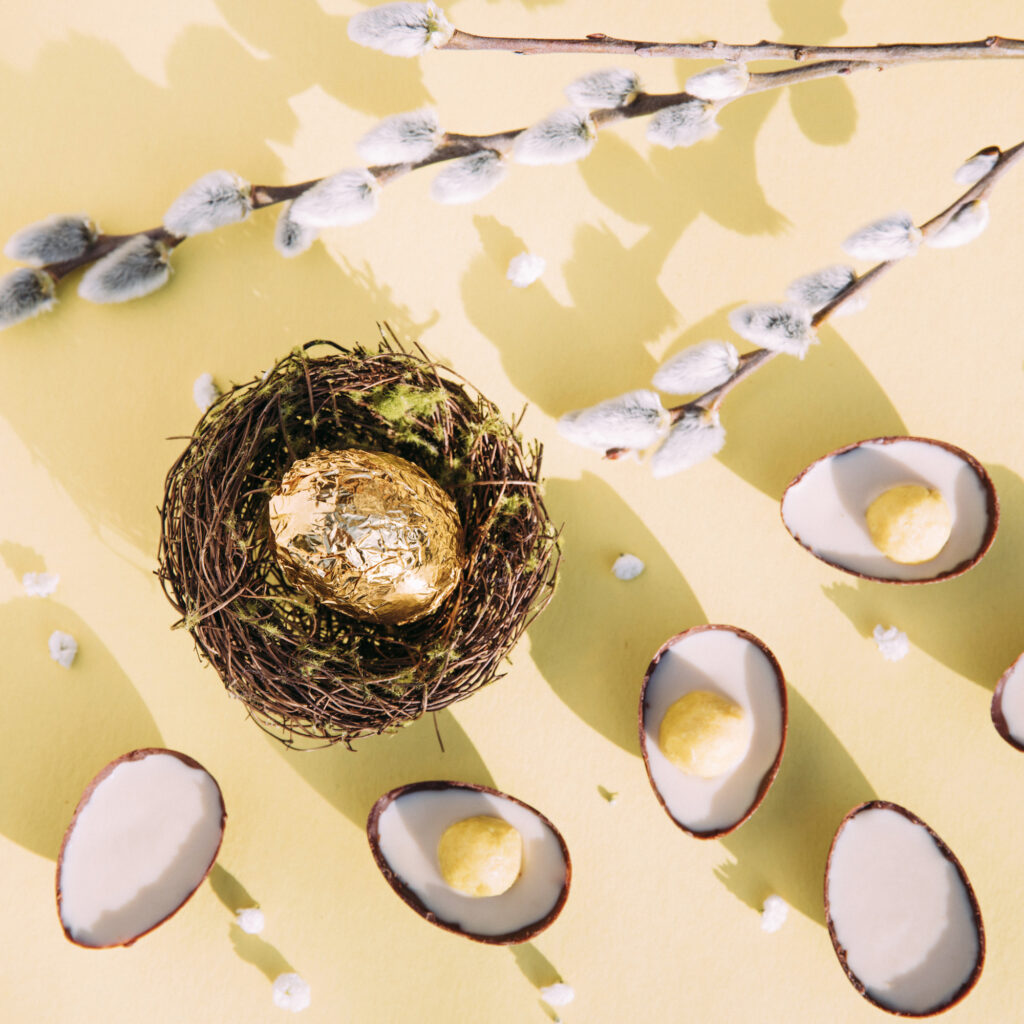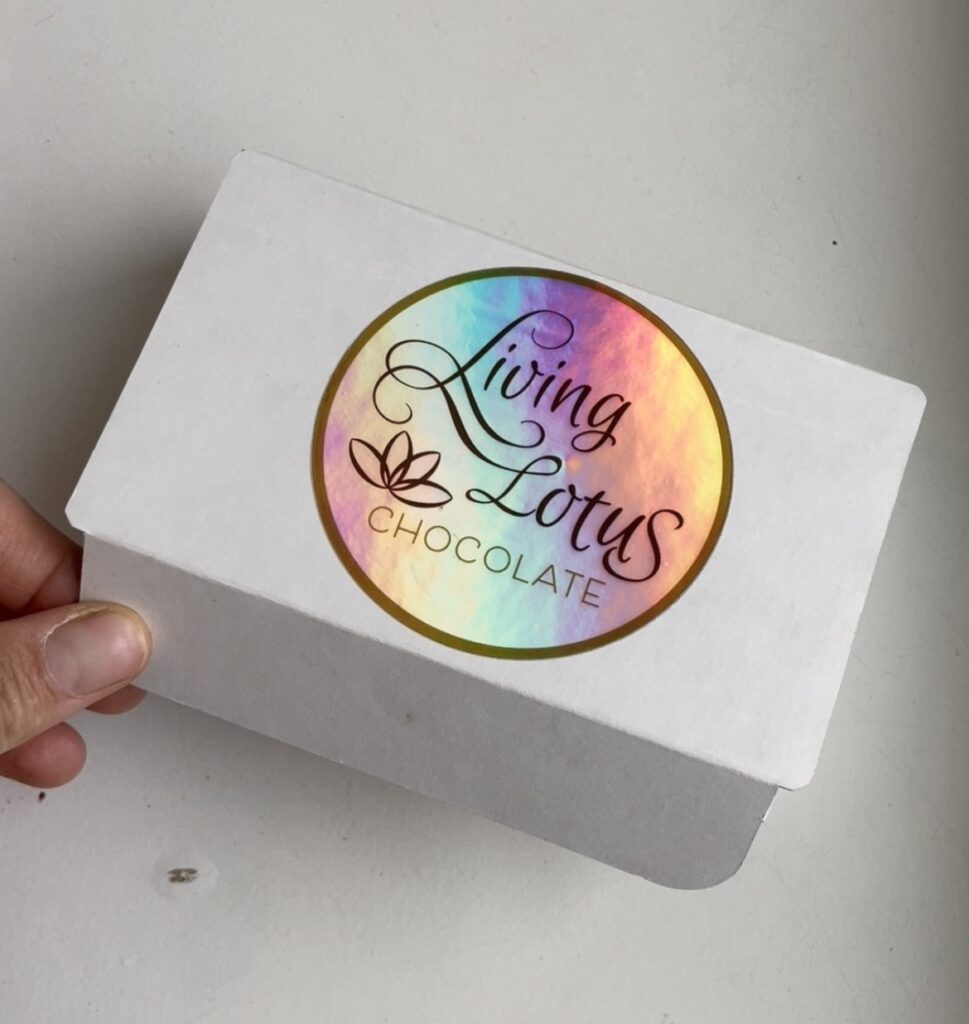 Zimt
Self-taught chocolate-maker Emma Smith makes some of the most stand-up, feel-good chocolate in town. Her high-quality treats are fair-trade, wrapped completely in biodegradable packaging and 1% of her sales are donated to effective charities. For Easter, she makes special chocolate bunnies for Easter — choose from white or mylk. Buy them online or at retailers like Eternal Abundance and Chapters Indigo.
Bites By Lex
One-woman-show Alex Russell has launched her first-ever Easter collection, which includes Bunny Bait, hand-made caramel-stuffed chocolate eggs with pecans and salt (which come as a two-pack), and Chick Magnet white chocolate bars with sprinkles and marshmallows. They look delicious! Note: these items are popular and sell out quickly. Buy them at one of her stockist locations.
Bulk Barn
A hot spot for bulk ingredients, Bulk Barn also has packaged Easter items, including the Moo Free Easter eggs and Bunnycomb Chocolate Bars.
Purdy's
Purdy's has stepped up their vegan chocolate game in a major way recently! This year for Easter, they've got small mylk chocolate eggs (pictured below). Another delicious option is their Sweet Georgia Browns, which aren't exactly Easter-y, but are amazingly delicious. They've also got Hawaiian Black Salt Caramels which are also a total hit. Buy online or purchase from one of their many retailers.
London Drugs
London Drugs has an impressive selection of vegan options year-round (during Veganuary, they have an entire section of plant-based-only products). For Easter, they've got dairy-free products from No Whey (including Jake the Milkless Easter Bunny, free of the top nine food allergens including peanuts and mini cream 'veggs' at select locations) and Moo Free (including Bunny Bars, chocolate Easter Bunnies made with Rainforest alliance chocolate and Original Easter Eggs, pictured).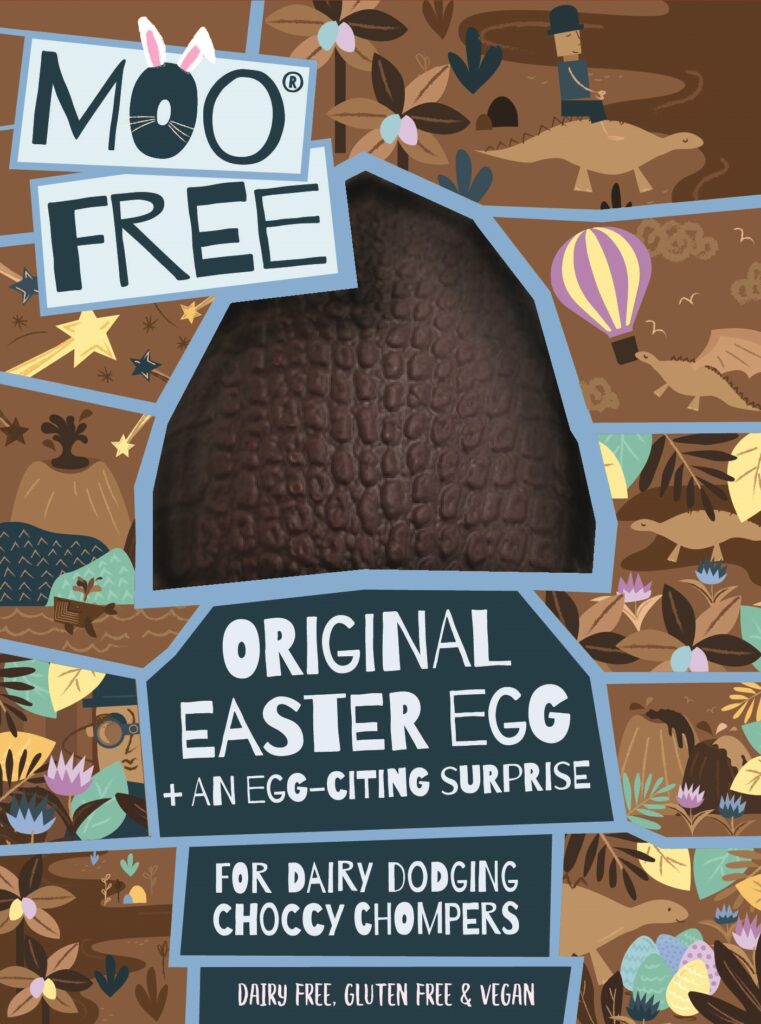 Pure Lovin' (Victoria)
Based in Victoria, Pure Lovin' is a serious vegan Easter hotspot! Luckily, Vegan Supply here in Vancouver and Surrey carry some of their products. You can also directly from them online and have your selections shipped. Choose from foil-wrapped eggs (perfect for Easter eggs hunts), giant peanut-butter filled chocolate bunnies, Easter countdown calendar (like a Christmas advent calendar!), crispy bunnies with rice crisps inside (in white, milk or dark chocolate), lemon creme filled chocolate chicks, peanut butter filled chocolate eggs in more. Their chocolates are entirely fair-trade. Order online here.
Vegan Supply
One of Vancouver's main hot spots for all things vegan, including Easter chocolate, of course! This year, you'll find the Easter collections from Pure Lovin', Sjaaks and Living Lotus on their shelves. Vegan Supply is a great one-stop-shop destination if you want to stock up on other items like cheese, animal-free meats and other specialty and locally-made plant-based foods.

Spent Grounds
This Surrey-based coffee shop doubles as a hotspot for all things delicious and vegan, including baked goods, frozen products and, of course, Easter treats! They've got ZIMT bunnies, No Whey's Milkless Bunny, Mini Cream Veggs, Mini Pea-not Veggs and more.
Nice Shoes
You might not expect to find such great Easter chocolate at a shoe shop, but there are some true gems at this passionate vegan-owned business just off of Commercial Drive. They've got large Sjaak's chocolate bunnies filled with gummies, peanut butter eggs, caramel-filled chocolate eggs, bunny lollipops, chocolate bunny bites (filled with either coconut lime or cherry cream) and more. To note: these are organic fair-trade chocolates.
Schoccolatta
This is the chocolate I'd steal first from my kids' Easter baskets. I'm in love with Schocolata's Swiss-style creations and am always blown away by how milky they taste. My girls and I particularly love chocolatier Monica's white Easter eggs with freeze-dried strawberries. Through her site, she sells a variety of smaller eggs and some larger ones filled with ganache (hopefully they will restock for Easter).
Little Vegan Treats
An online curator of vegan sweets from around the world, Little Vegan Treats is BC-based and ships across Canada. They've got a wide selection of Easter treats (including candy and chocolate) and they're hosting a vegan Easter egg hunt on Sunday, April 10th at 11am in Maple Ridge!! Pre-order tickets here for kids under twelve. So fun!
Glow Chocolate
These have been my favourite refined sugar-free chocolates for years. They might be perfect for anyone who's diabetic or watching their sugar intake. Sweetened with organic green stevia, I wouldn't know they don't contain sugar. For Easter, chocolate-maker Julie's line-up includes her 'luxury Easter chocolate boxes' (mylk chocolate bunnies, white chocolate eggs etc) at retail locations including Pomme Market, Glory Juice and Larry's Market. You can also order online via her site. Note: these chocolates are made with coconut oil and must be refrigerated.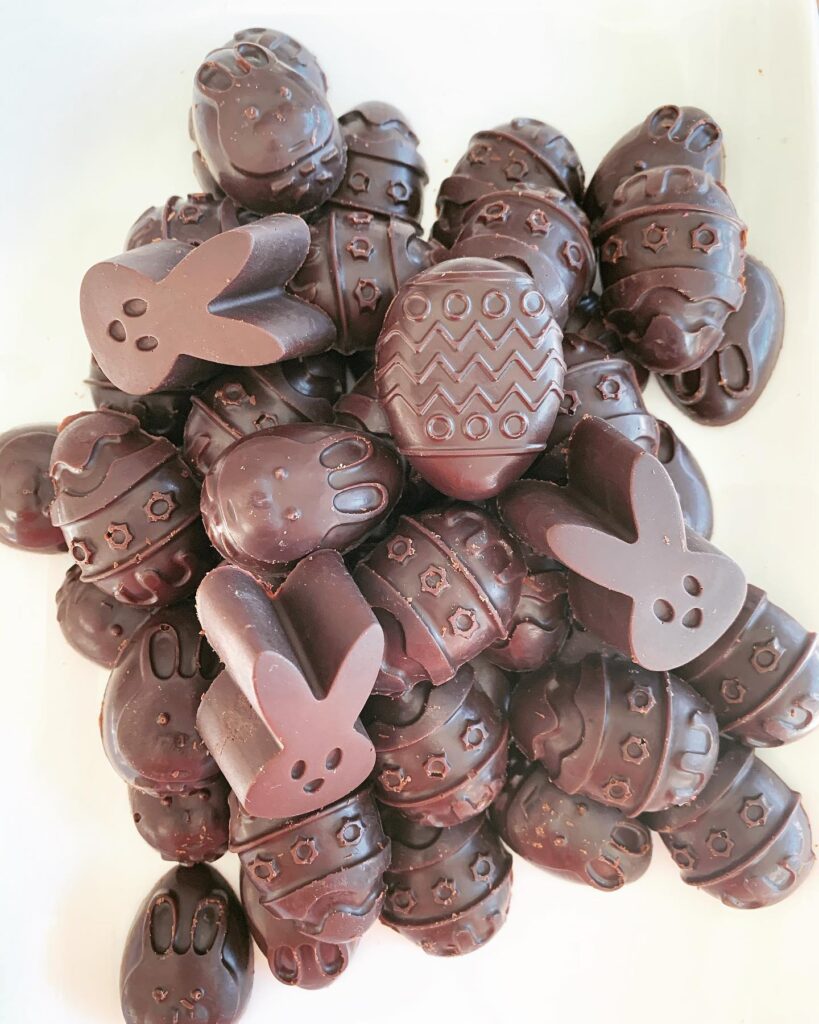 Hot Cross Buns
Crust Kitchen (Vancouver)
This small, passionate, 100% vegan bakery sells their goods sporadically and I was thrilled to hear they'd be making hot cross buns for Easter! They are spiced with cinnamon and nutmeg, full of cherries, raisins and citrus peel, along with orange and lemon essence. Sign me up!!! DM Christine on Instagram (@crust_kitchen) to place your order and pick-up is in Vancouver (delivery may be an option, depending on your location).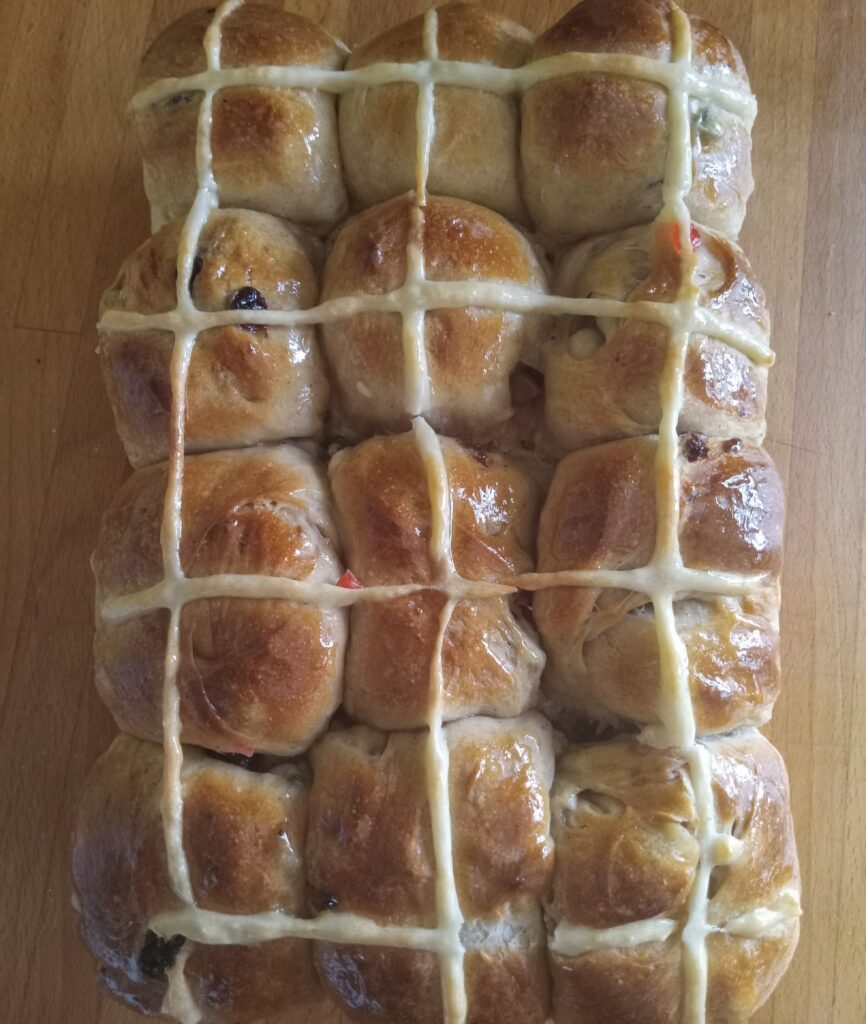 Ed's Bred (Whistler)
Whistler's hot-spot for organic, sourdough and vegan baking will be offering hot cross buns on weekends only beginning April 2nd. Get there early as they always sell out! Their newsletter subscribers will be the first to know when they are live online to pre-order.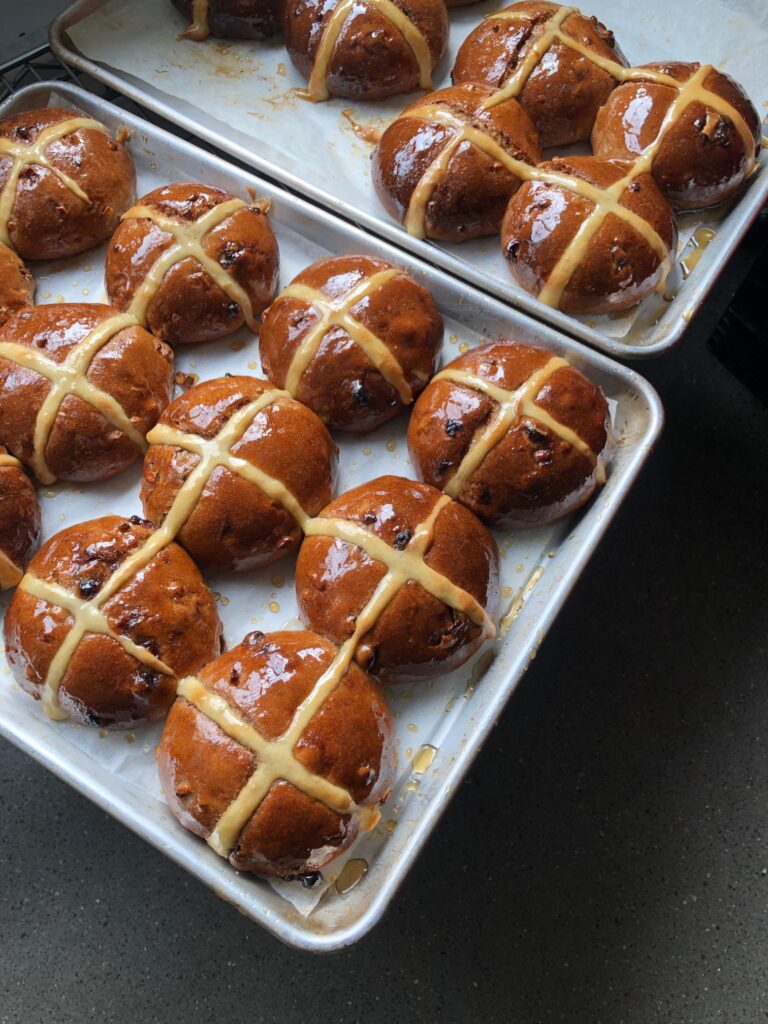 The Garden Strathcona (East Van)
This eye-catching space that serves as a cafe, event space and shop, will be offering two flavours of organic hot cross buns: classic and chocolate cardamom. They'll be available for pre-order here and the cut-off is Wednesday, April 13th at 8pm. Prices are $22 for a half dozen and $42 for a dozen. Pick-up is between noon and four on the Saturday and Sunday of Easter weekend.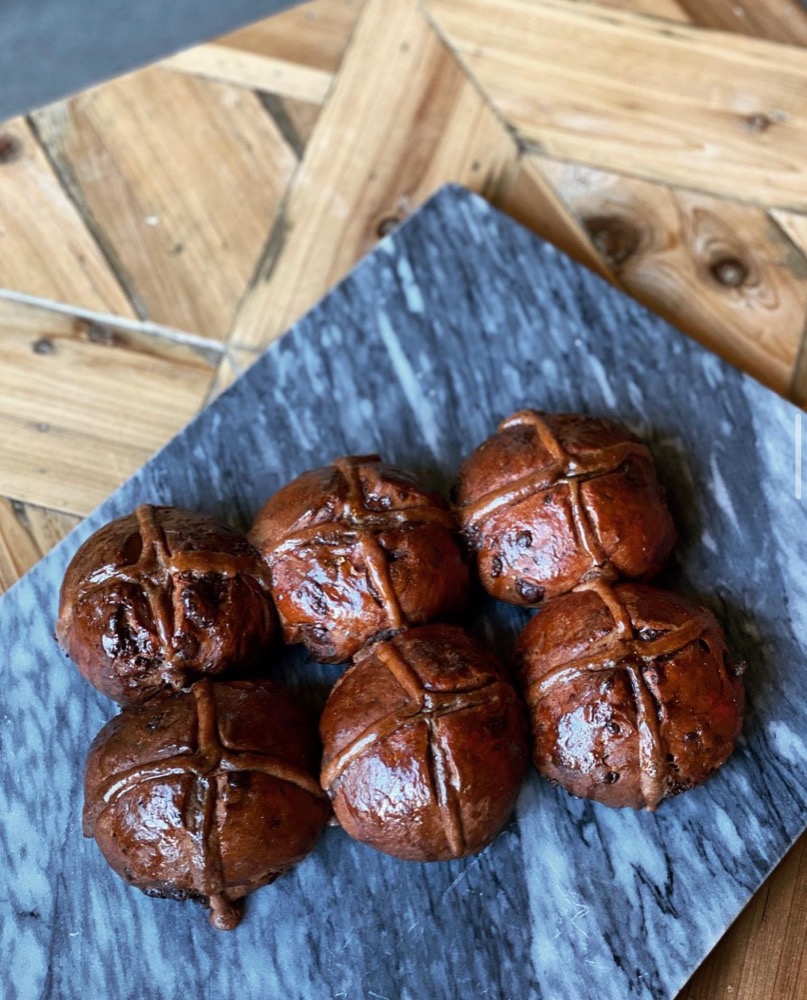 Events
Little Vegan Treats: Kids Easter Egg Hunt
When: April 10th at 11:00am
Where: Whonnock Lake Gazebo, Maple Ridge (27871 113 Ave)
Register here
Say Hello Sweets X Living Lotus
When: April 16th from 2pm-7pm
Where: Say Hello Sweets (620 Quebec St)

Contest:
Five chocolate rabbits by Living Lotus will be hidden within Say Hello Sweets' ice cream buckets…who will get the lucky scoop? Find the rabbit and win a space rabbit freeze-dried ice cream bar.
Rabbitats' Annual Easter BunnyFest
When: April 16th and 17th from 10am-4pm
Where: Richmond Lavenderland (8460 Steveston Hwy)
Price: Entry by donation (minimum $5) — reserve a ticket here
What: Meet rescued bunnies in a greet & treat area and learn more about Rabbitats, a bunny rescue organization. There will also be an indoor marketplace featuring craft tables, face-painting, arts & craft table and a selection of vegan vendors, including the Say Hello Sweets ice cream food truck.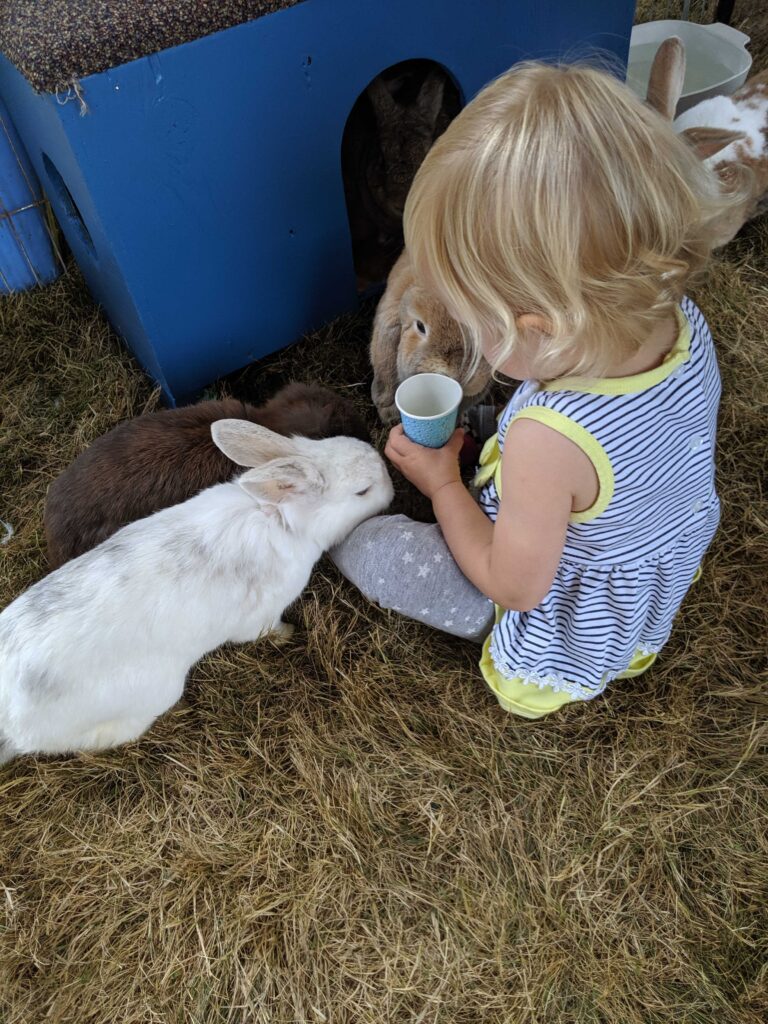 Non-Edible Easter Gifts
The Bunny Cafe
If you're looking for bunny-themed gifts for Easter, The Bunny Cafe at Venables and Commercial has all the rabbit paraphernalia you can dream of! Bunny socks, necklaces, rings, headbands, lamps…the list goes on! You could also book a visit to spend time with their adoptable rescued bunnies, who live in a space adjoining the cafe.